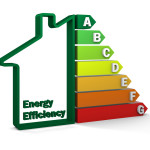 The population of the world is growing year by year and the world needs more energy to meet the needs of increasing population with minimum cost and minimum environmental damage. Most of the countries are trying to build their energy politics on sustainable energy sources that are safe, environmentally friendly and cheap.
However, increasing the production of clean energy alone is not enough to reach a sustainable future. We also need to decrease the amount of instantenously consumed energy, so our renewable energy production can match the demand.
The main idea here is to use the energy efficiently, to do more with less and upgrade our processes and devices with better and efficient technologies.
We provide consulting, services, certificates and solutions that increase energy efficiency and lower operating costs in buildings. With our wide range of accredidated measurement tools for energy audits, measurement and monitoring we are to help you building a sustainable future.